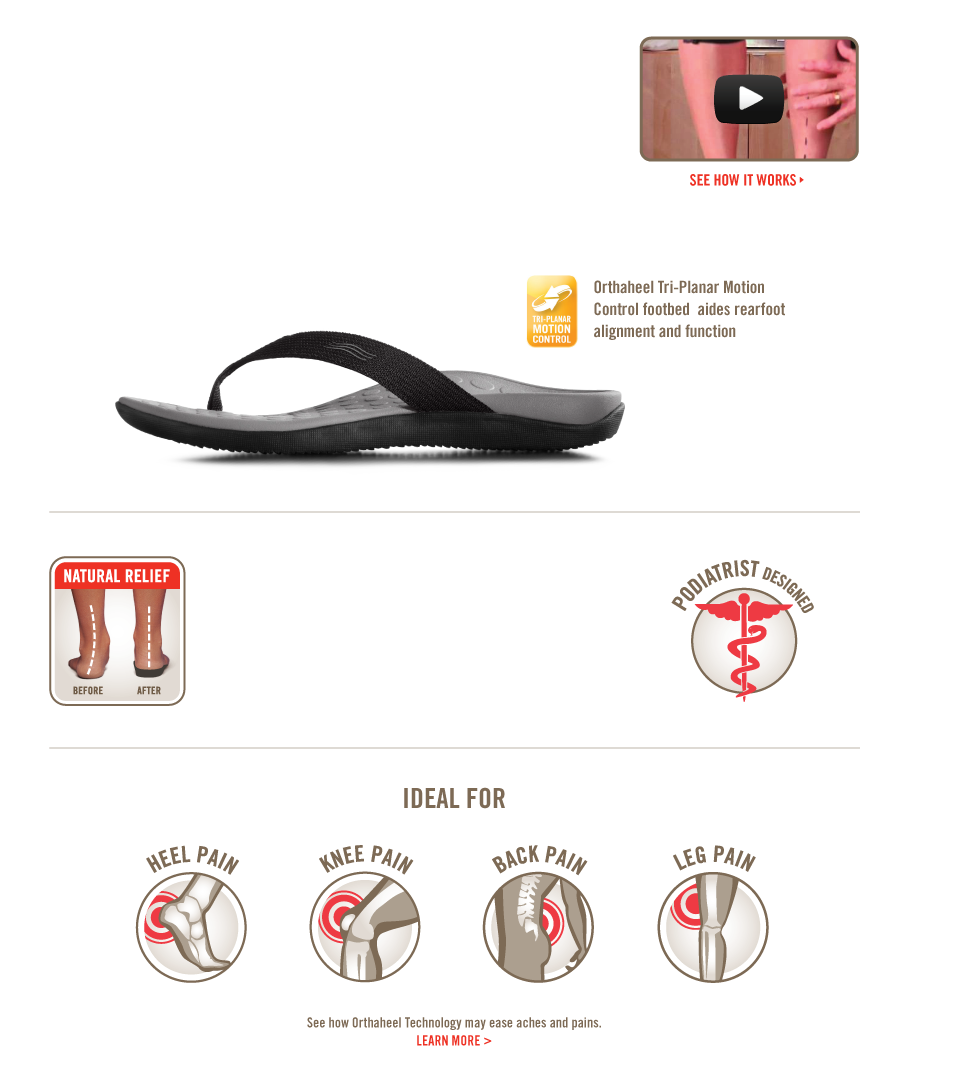 TECHNOLOGY
Over-pronation can result from poor foot alignment along the three cardinal planes of motion: frontal, sagittal and transverse. Orthaheel's Tri Planar Motion Control Technology provides realignment, stability and support by keeping the foot within its normal boundar- ies of ranges of motion. Dynamic foot function can then be regained and the effect may often result in relief of associated aches and pains.
Trusted Orthaheel technology has earned the recommendations of Dr. Andrew Weil and the American Podiatric Medical Association, who recognize it as being good for people's foot health.
Orthaheel's technology assists in restoring the foot's natural (neutral) alignment, enabling the feet, ankles and legs to dynamically function as nature intended.
Podiatrist-designed, clinically shown orthotic support
Tri-Planar Motion Control system for essential support and stability
Flexible and lightweight construction
Supported by our Comfort Guarantee