HEEL PAIN (PLANTAR FASCIITIS)

Orthaheel shoes for heel pain relief
If you have heel pain, this description may sound all too familiar. What is the source of sore heels? Injury, disease and excess weight are among the possible culprits. But more often, back of heel pain results from poor biomechanics, often made worse by unsupportive shoes. Heel pain may become so severe for some that just putting weight on their feet first thing in the morning is excruciating. Walking or running may feel completely out of the question.
How Heel Pain Develops
If your foot pronates too much, the ankle rolls too far downward and inward with each step. This can cause the arch to collapse and muscles and supporting structures to overstretch and lengthen. The ligaments running from the heel to the toes become strained, often leading to inflammation along the bottom of the foot. This inflammation and heel pain is known as Plantar Fasciitis. In response, the bone may also develop a bony growth (heel spur), right in the center of the heel. This too causes heel pain and can prevent an individual from walking with ease.
The best shoes for heel pain (plantar fasciitis)
By wearing orthotic shoe inserts or shoes for sore heels, plantar fasciitis, etc., you can align your feet and improve body posture. Extra arch support and realignment of the lower leg to its natural angle reduces the pulling and strain on the plantar fascia. This can take away a common cause of heel pain. Orthaheel technology is shown to help reduce over-pronation and associated conditions. Its award-winning technology is built into a selection of walking shoes and sandals. Whether you suffer from back of heel pain (plantar fasciitis), other lower leg pain, or are simply looking for a comfortable and supportive shoe, our podiatrist designed technology provides the support you need to feel relief and well-being with every step.
Contact the experts at Orthaheel for technology that offers improved comfort, and provides pain relief for your daily living.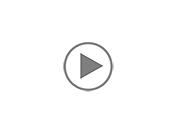 click image to play