Walkabout 2013

What is Walkabout?
A Walkabout is an Australian journey for well-being, during which one seeks to clarify his/her life purpose. Our version of Walkabout is inspired by the Aussies and aims to improve physical and mental wellbeing, while creating healthy habits over the course of 28 days.
Why Walk?
Walking can improve physical health by helping you manage your weight, boost your immune system, lower blood pressure, strengthen your heart and much more. It can also improve your mood, ease depression and help maintain mental efficiency!
Learn More >
Join Us!
Anyone can participate in Walkabout! Simply sign up as a pledge to walk every day for 28 days in a fierce effort to improve your health and wellbeing! To help you achieve your goal and inspire others along the way, we'll send you a little encouragement each week.
Pledge Now >
If you are interested in leading a walking group during Walkabout,
Click Here >.
Get outfitted
"Invest in a good pair of walking shoes. They will do wonders for your posture and joints. Minimizing the impact of each step. Look for lightweight flexible shoes and be sure to replace them often, especially if you're walking every day."
– fitness expert, Juliet Kaska
Shop our supportive walkers now >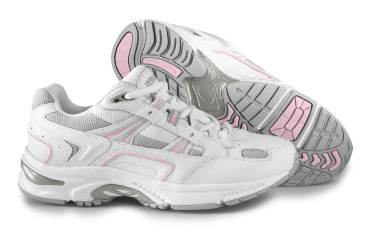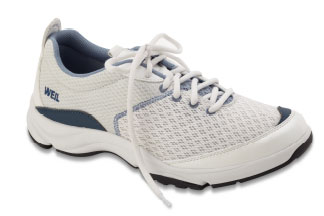 Rhythm Walker | SHOP NOW >
Who's going to lead us?
This year, we're excited to have the support of our official spokesperson, leading fitness expert Juliet Kaska. Juliet has worked with numerous Hollywood stars for over a decade now, and has trained in many disciplines. Still, she feels strongly that a regular walking routine can improve body, mind and soul.
Click here to read some great tips she has to get you started.